Brisbane & Sunshine Coast's Leading Airport Transfer Service
Backed by a team of professional and reliable chauffers throughout Brisbane, the Gold Coast, Toowoomba and the Sunshine Coast, Airport Transfer Solutions are always on hand to meet your individual needs. Providing clients with swift service and customer support, you'll ensure you're on time for your flight and ready to jet off.
By choosing to book with our services for the Sunshine Coast, you'll receive access to your own exclusive vehicle. Moreover, we won't double book our airport transfers, so you don't have to stress over sharing with strangers.
With a mission to deliver airport transfers from the Sunshine Coast to Brisbane (and surrounding areas), we'll ensure you arrive on time to your specific destination in absolute comfort. Moreover, we understand the importance of having a transportation option that allows you to embark on your travels without the stress finding your way around – at ATS, our team will ensure your commute from the airport runs as smoothly as possible from start to finish.
Airport Transfer Solutions on the Sunshine Coast has become a reputable name in services that pay the utmost respect and care towards all clients. By providing you with a professional service that is efficient and cost-effective, we'll help contribute to the success of your travels.
To find out more about our Sunshine Coast & Brisbane airport transfers, please get in touch with our professional and reliable customer service team.
Gold Coast Theme Park Transfers


We specialise in transfers to Movie World, Sea World, Wet n Wild, White Water World and the Australian Outback Spectacular for every sized group, and can take you directly to your destination.
J
Popular ATS Transfers
Brisbane Airport Transfers
Brisbane Airport to Sunshine Coast
Brisbane Airport to Gold Coast
Brisbane Airport to Toowoomba
Brisbane Airport to Byron Bay
Gold Coast Airport Transfers
Gold Coast Airport to Byron Bay
Gold Coast Theme Park transfers
Sunshine Coast Airport Transfers
Airport Transfers to Popular Venues
South East Queensland Golf Transfers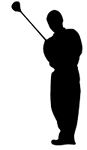 Are you attending a Queensland golf tournament, arranging a corporate golf day or just taking a well earned golfing holiday?
ATS can provide you with exclusive golf transfers, for groups of every size.
If you need to travel from your accommodation or the airport to any of the beautiful golf courses around Brisbane, the Gold Coast or the Sunshine Coast, contact us to discuss your requirements.
Group Bookings for 7+


For great rates on group transfers, please use our Contact Us page to send your request, and we will arrange a competitive quote for you.Get A Quote Today
WHY ATS? What's included in our transfers
Police checked, Queensland Transport & Airport Accredited
Your ATS driver is not only polite and helpful, they have also passed stringent checks and accreditation to be able to transfer you safely.
You can travel with peace of mind, knowing that your driver is a professional.
Female Friendly Accredited
From the website: "To become Female Friendly Accredited, your business must deliver a consistently high standard of customer service and have robust management processes." We're proud to have our Female Friendly Accreditation, because we constantly work to provide the most respectful, courteous service that we can.
Got Luggage? We'll carry it for you!
Our transfers are all about personal, door-to-door service, which includes:
An exclusive transfer, NOT a shuttle service
Carrying your luggage at both ends of the transfer
A signboard with your name on it when picking you up at the airport
Provided at no extra cost
The following services are complimentary, just let us know if you require them!
Baby seats and booster seats*
In-car WI-FI for your WI-FI enabled devices – ask your driver for connection details
Wake up or reminder calls
Light refreshment & reading material
*We comply fully with Queensland regulations for the transfer of children, see
here
for more details, and please ask if you have any questions relating to this point.
Why pay more if you don't have to?
When you transfer with ATS, your quoted price is the TOTAL that you will pay*, as there are no hidden fees or late surcharges for our services, with the exception of Christmas Day.
So 24/7, 364 days a year, you will get our one great rate, regardless of the time you require us to be there!
*when paying by AMEX, Diner's Club Card or Cabcharge, there are standard fees that apply
Quick Quote
Ok, sounds great!
Now that you know what is involved in our service, why not get a quick quote today?