Exclusive Transfers from
Sunshine Coast to Brisbane Airport
Affordably stylish chauffeur driven car services
The services from the team here at ATS are all about convenience and reliability. We provide VIP Sunshine Coast to Brisbane airport transfers, ensuring a hassle-free trip to and from your hotel, home, office, and airport.
7
What makes our airport transfers different?
Exclusive Sunshine Coast transfers to the Brisbane airport means that we only pick up you and your guests. We won't stop to collect other passengers, ensuring your trip is fast, with no additional pick-ups, drop-offs, or passengers you don't know.

Our ultimate aim is to provide our clients with an economical and convenient alternative to traditional shuttle busses and taxis. Our philosophy is simple. We ensure we always get our customers to their destination on time, afford them a consistently high level of customer service throughout the journey and offer cost-effective flat rates. This is what sets us apart from the competition and why we have been able to establish ourselves as a trusted name in the marketplace.
Allow us to get you where you need to go with minimal hassle
We provide exceptional services for both business and pleasure trips, with affordable, fixed prices for airport transfers from Sunshine Coast to Brisbane. We take pride in going the extra mile, providing a female-friendly accredited journey, which will ensure you arrive in style, comfort, and safety. This accreditation ensures our customers have peace-of-mind when travelling with our team of experienced and professional drivers.
Get in touch with us today to book your trip
Are you looking to get to the Gold Coast from the airport in Brisbane? Perhaps you require the opposite? Regardless of where you need to go, ATS offers a number of different transfer destinations. Get a quote or book your transfer by using our online system. You can also call us on 1300 977 506 and speak to our helpful and friendly staff. We look forward to receiving your call and providing you with the highest standards of service.
Don't settle for anything less than the premium standard of service. Choose ATS.
WHY ATS? What's included in our transfers
Police checked, Queensland Transport & Airport Accredited
Your ATS driver is not only polite and helpful, they have also passed stringent checks and accreditation to be able to transfer you safely.
You can travel with peace of mind, knowing that your driver is a professional.
Female Friendly Accredited
From the website: "To become Female Friendly Accredited, your business must deliver a consistently high standard of customer service and have robust management processes." We're proud to have our Female Friendly Accreditation, because we constantly work to provide the most respectful, courteous service that we can. 
Got Luggage? We'll carry it for you!
Our transfers are all about personal, door-to-door service, which includes:
An exclusive transfer, NOT a shuttle service
Carrying your luggage at both ends of the transfer
A signboard with your name on it when picking you up at the airport
Provided at no extra cost
The following services are complimentary, just let us know if you require them!
Baby seats and booster seats*
Wake up or reminder calls
Light refreshment & reading material
*We comply fully with Queensland regulations for the transfer of children, see
here
 for more details, and please ask if you have any questions relating to this point.
Why pay more if you don't have to?
When you transfer with ATS, your quoted price is the TOTAL that you will pay*, as there are no hidden fees or late surcharges for our services, with the exception of Christmas Day.
So 24/7, 364 days a year, you will get our one great rate, regardless of the time you require us to be there!
*When paying by credit card, standard fees apply
Click for Quote
Get a Quick Quote today
Just select Quote/Price Enquiry on the booking form, enter Airport,
Suburb, number of Passengers and your email - it's that easy!
International flights
Arrivals: We will meet you at the reception area after you clear customs. Your driver will have a signboard with your name on it and will help you take your luggage to the waiting vehicle.
Departures: When leaving from Brisbane International you will need to arrive a minimum of two hours prior to your departure time. We will ensure you have enough time to get through the check –in process and security screening.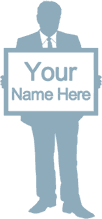 Domestic flights
Arrivals: We will be waiting with a personalised signboard at the reception area, ensuring you will see as soon as you arrive through the gate. We will then assist you with your luggage and take you to the vehicle.
Departures: When leaving Brisbane Domestic, you will be required to arrive at least one hour prior to your flight's departure. We will ensure you have plenty of time to take care of the check-in and security screening procedures.