Airport Transfers Brisbane, Gold Coast,
Sunshine Coast, Toowoomba, Sydney, Melbourne & Canberra
We're focused on people, respect and on providing you with an award winning service.

Backed by a team of professional and reliable chauffeurs, Airport Transfer Solutions are always on hand to meet your individual needs. Providing clients with swift service and customer support, you'll ensure you're on time for your flight and ready to jet off. From Melbourne to the Gold Coast, our professional service is here for your travels.
By choosing to book with our services, you'll receive access to your own exclusive vehicle. We won't double book our airport transfers, so you don't have to stress over sharing with strangers. So, if you are looking at getting a Gold Coast airport transfer for instance, you will not have to share with anyone except for your party!
Quality Service from the Gold Coast to Melbourne
With a mission to deliver exceptional services, we'll ensure you arrive on time to your specific destination in absolute comfort. Moreover, we understand the importance of having a transportation option that allows you to embark on your travels without the stress finding your way around – at ATS, our team will ensure your commute from the airport runs as smoothly as possible from start to finish.
Comfortable and Convenient Airport Transfers
Airport Transfer Solutions is the reputable name in services that pay the utmost respect and care towards all clients. By providing you with a professional service that is efficient and cost-effective, we'll help contribute to the success of your travels.
Whether you are looking to get a Gold Coast to Brisbane airport transfer, or one within one of our other locations – ATS is able to help you. Our drivers are highly experienced, which means that they can easily take you from point A to B with time to spare. For your next transfer, whether it be a gold coast airport transfer or one within our other locations, get in touch today.
Gold Coast Theme Park Transfers


Travel to Destinations like Gold Coast Theme Parks with Ease
Gold Coast isn't just known for its sunny weather, but for its array of theme parks that house a world of fun. Our team are able to take you there with our specialised transfers to each park including Dreamworld, Wet n Wild, Movie World and more.
You can travel with ease throughout the Gold Coast and other Australian locations with ATS, and our professional chauffeurs will do everything in their power to ensure that you travel swiftly and smoothly throughout the Gold Coast, or any other of our Australian locations.
Our Services in Melbourne, Sydney, Gold Coast and Canberra
To find out more about our services throughout the Gold Coast, Melbourne, Canberra and Sydney, please get in touch with our professional and reliable customer service team. They will ensure that you have all the information necessary before your trip so that you can focus on what matters. We look forward to helping you with your Gold Coast airport transfers, your Melbourne and Sydney ones, or any other journey you need to take!
We're proud to share
this latest video showcasing our excellent services, especially our
Brisbane Airport transfers
and
Sunshine Coast transfers
, and some great feedback from a few of the fantastic people who rely on ATS for all of their transfer needs.
J
Popular ATS Transfers
Brisbane Airport to Toowoomba
Brisbane Airport to Byron Bay
Gold Coast Airport to Byron Bay
Gold Coast Theme Park transfers
South East Queensland Golf Transfers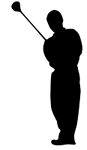 Are you attending a Queensland golf tournament, arranging a corporate golf day or just taking a well-earned golfing holiday?
ATS can provide you with exclusive golf transfers, for groups of every size.
If you need to travel from your accommodation or the airport to any of the beautiful golf courses around Brisbane, the Gold Coast or the Sunshine Coast, contact us to discuss your requirements.

Group Bookings for 7+

For great rates on group transfers, please use our Contact Us page to send your request, and we will arrange a competitive quote for you.Get A Quote Today
Quick Quote
Ok, sounds great!
Now that you know what is involved in our service, why not get a quick quote today?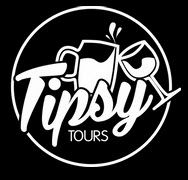 COVID CRAZY!!
Planes are being changed for limos as people take to the hinterland's best kept secrets to stave off COVID blues –
click < ATS limo tours >