We donate part of
every transfer that we do
On behalf of all of us at ATS

, thank you for your support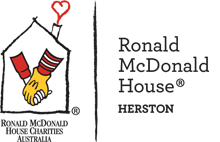 A Very Worthy Cause
For every transfer that we do, we donate money to our local Ronald McDonald House, located in Herston.
We think that these guys (and all Ronald McDonald Houses) do an absolutely fantastic job in supporting the families of sick children, over 2,500 families at Herston House in 2012, which helps to make our communities a better place.
If you would like to add your support in whatever way possible, even if you just 'like' their facebook page, your efforts will be greatly appreciated. You can read more on how you can help at this link – http://www.rmhc.org.au/whatwedo/fundraise
From the Ronald McDonald House Christmas Newsletter:
As you know we are committed to helping many more families in 2013 and have bold plans to grow our essential programs over the next few years to ensure they're available to as many families as possible. We are providing 2 Family rooms in the new Gold Coast Hospital which is due to open in September 2013 and we are on the verge of commencing the enormous task of fundraising to build our new Ronald McDonald House which will be located next to the new Queensland Children's Hospital. The total project cost has been identified at approximately $16 to $20 Million. Our proposal for the new Ronald McDonald House will have a strong focus on the social aspect. It will create a community hub that will promote interaction between families, patients, and will ultimately provide opportunities for people in similar situations to share, to relate and heal together. The families of the patients are on a difficult journey and our 'home away from home' will aim to add comfort and convenience.
As you can see from the above newsletter excerpt, with the upcoming projects for 2013 and beyond Ronald McDonald House will certainly need all the assistance they can to accomplish these goals.
Here at ATS, we're determined to assist as best we can, and by transferring with us, you are helping them, too.
Thank you.